Celebrate FOSS4G – 40% Off Sale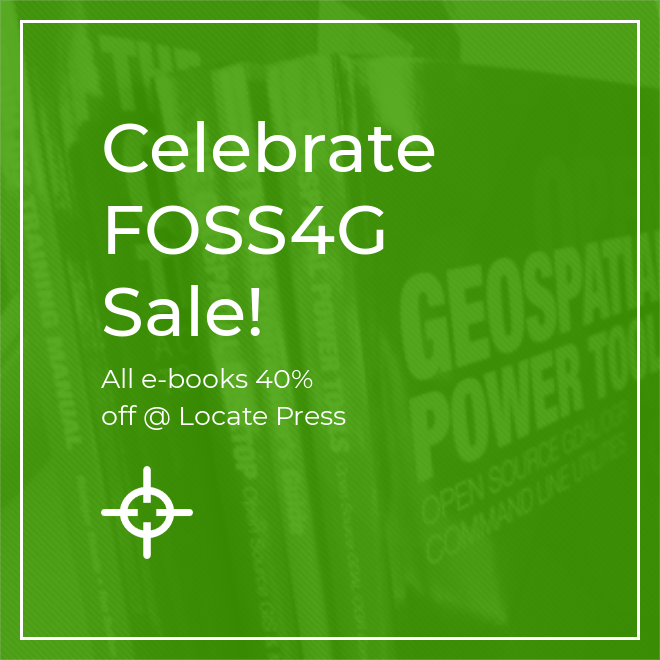 40% E-book Discount Code
FOSS4G Buenos Aires 2021 runs from Sept 27 to Oct 2 – you can still register to attend at 2021.foss4g.org as it is an online event.

To celebrate FOSS4G we are offering a 40% discount coupon for all open source geospatial e-books at Locate Press.

The sale will run from Sept 24 – Oct 4. Use the coupon code when adding an e-book to the shopping cart. This discount is only available through the Locate Press bookstore at https://locatepress.com

The coupon code is:
foss4g2021

Our e-books are DRM-free downloadable PDFs that you own forever. They are written by enthusiastic supporters of open source and experts in their fields.

Thank you for buying from Locate Press – we look forward to creating even more books to help educate and inform today's geospatial users.
Author Sessions at FOSS4G
Several Locate Press authors will be presenting at FOSS4G. Check out one of these sessions to learn more about QGIS 3, PostGIS, Leaflet, and data science tooling.
Join our low volume newsletter to be the first to learn about our sales.