QGIS for Hydro – Second Edition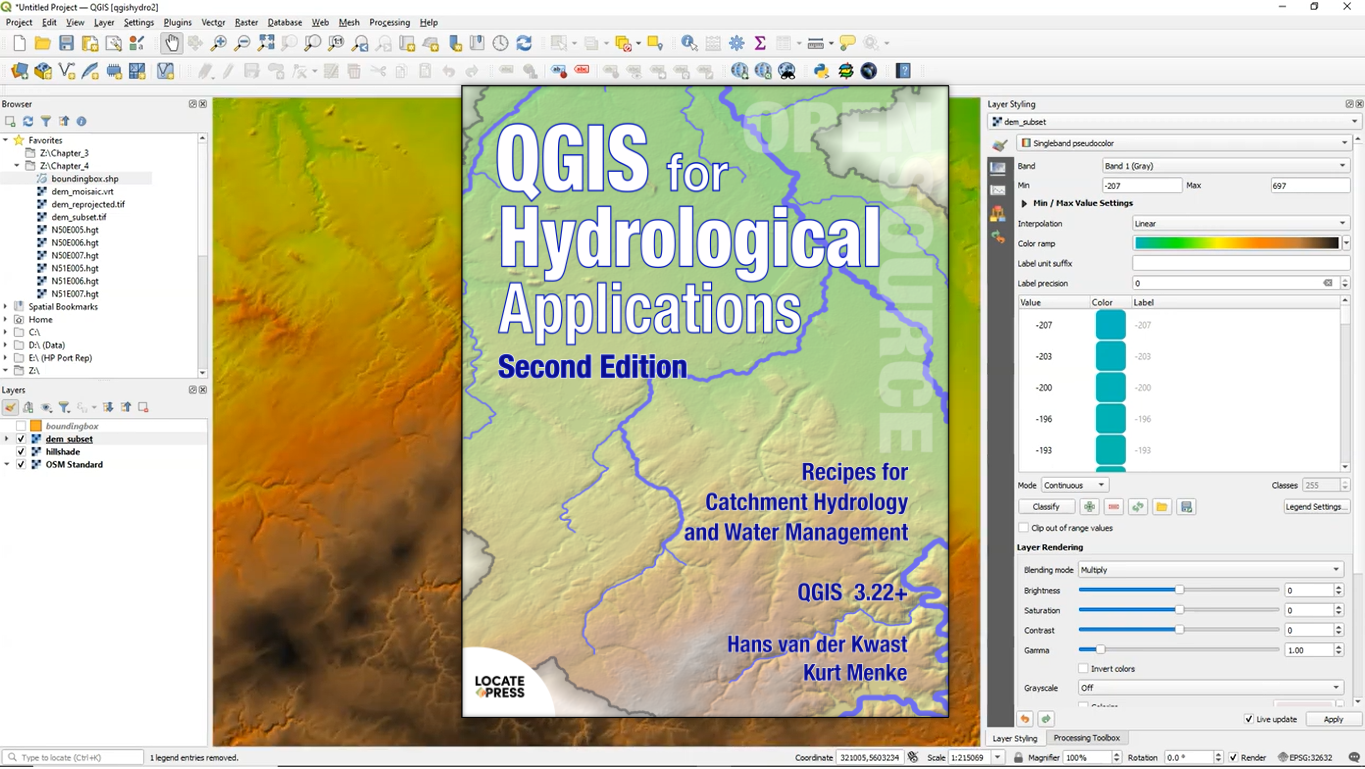 We are excited to announce our first updated work for 2022!
QGIS for Hydrological Applications – Second Edition is now available as an e-book. Built on the latest improvements from QGIS 3.22+ it also has 10% more pages and various improved workflows and recipes.
Save $10 (28%) this month by using e-book coupon code: WATERISLIFE when adding it to your cart.
Print versions of the updated book are coming later this month. Subscribe to our newsletter to be the first to hear of new books and projects.
Read more on the book's store page, including a comprehensive table of contents and overview of new features.